Neurology
---
Neurology is the special branch of medicine that deals with the nervous system – brain, spinal cord, peripheral nerves and muscles.
Neurological disorder may affect any and all stages of life, from seizures in children to memory impairment in elderly. We, at Marengo CIMS Hospital neurology, offer you the best of care in the field of neurology, by highly qualified neurologists and supported by state-of-the-art clinical neurophysiology lab & neuroradiology.
Neurology department attempts to provide compassionate, latest, evidence-based, cost-effective care to all segments of the society. Our department is the place of one of the best Stroke Programs in the city of Ahmedabad.
Services at Marengo CIMS Hospital
---
Most of the neurology patients need individualized, but special care through multidisciplinary comprehensive approach.  Besides, evaluation and management of the disorder, prevention is also mainstay of neurology care.
We are best supported by our Neurosurgery Department with an experienced team of surgeons, specialized in trauma care and all kinds of procedures.
We focus on risk factor identification and early treatment, across all neurological disorder spectrums:
Headache and other pain syndromes (migraine)
Epilepsy (convulsion/seizure)
Stroke (paralysis)
Giddiness (dizziness, vertigo)
Movement disorders (such as Parkinson's disease, essential tremor and dystonia)
Dementia (Alzheimer's and other)
Infections of the brain (Meningitis, Encephalitis)
Cerebral palsy and spasticity
Multiple sclerosis
Spine disorders (backache, "slip-disc", radiculopathy, spondylosis)
Nerve and muscle diseases ( including amyotrophic lateral sclerosis, peripheral neuropathy, myasthenia gravis, muscular dystrophy, myopathies)
Sleep disorders
Mental/behavioral health disorders
Facilities
---
Stroke Unit
---
At Marengo CIMS Hospital, we have a dedicated 24X7 functioning stroke unit – one of the most advanced centre in Ahmedabad, for diagnosis, management, prevention and research of stroke and cerebro-vascular disorders.
The focus is early recognition, speed of treatment and cutting-edge treatment advances. From the time a patient arrives in an ambulance, our team starts the evaluation protocol to start treatment, as early as possible. TIME IS BRAIN.
"Clot dissolving" medicines in the early hours of ischemic stroke (in less than 4.5 hours) often proves lifesaving and always reduces burden of the disease. Other advanced treatment options at Marengo CIMS Hospital include mechanical clot removal/ thrombectomy. The cath-lab is equipped for the all kinds of neuro-endovascular procedures, including coiling of aneurysms and stenting of stenosed vessels.
ADD FAST SYMPTOMS
---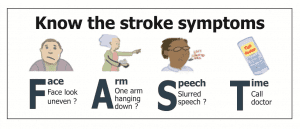 We are a committed team of neurologists, nurses, technicians and support staff, involved in the highest possible neurological care and education of each and every patient. We also focus on newer research and community disease awareness & prevention campaign.
English Videos
[yotuwp type="videos" id="sMuu2nHr5A8,S3Y62ZdoADM,6GLeMs8jkFk,QeNt2Th1bRY,YQAYvzNtBHI,8OCXY88bKd8,G650FKjQ7pc,kr0y3128zdk,nmruMmUsraU,ZGtEJ1savss,5vBXoVTzqeY" ]
Gujarati Videos
[yotuwp type="videos" id="NhDSDra1_C8,7QwrPilXs5Q,TIv8pJSd-9s,99jm3KS-0TM,rTr4dRkXdcM,pVyRv6aMJps,5xscPBGBcVU,TGu3rwGt6fc,M1bUIdMqBwE,fF_OmqLNdnM,MQezyj4xp9w" ]
Hindi Videos
[yotuwp type="videos" id="hnmSs6UuM3E,r7v9eWJBG1I,1NEKdz3VzyE,ceN242cCv7w,2_4FVJU0Uk8,CN3YvwRpWUk,ISPRum_Htc4,y2YQA5h4BdE,QdMfdmFHlQM,4aR4Z9pV3v0,p6MCjGweyeo" ]
Marengo CIMS Hospital has received several awards and recognitions for its outstanding healthcare services and quality of patient care. The hospital has been consistently recognized for its commitment to delivering high-quality healthcare services and has been awarded as the best hospital in Gujarat for 2019 by the International Health Care Awards.
The hospital has also received several other awards, such as the best hospital for quality in service delivery award at the ABP News presents Healthcare Leadership Awards 2015, held in Mumbai. This award highlights the hospital's dedication to providing high-quality healthcare services to its patients.
Marengo CIMS Hospital is also recognized as the Times Health Icon 2018 for being the best hospital for Oncology and Critical Care. This recognition is a testament to the hospital's expertise in treating critical diseases and its exceptional care for cancer patients.
Furthermore, Marengo CIMS Hospital was rated as the best multispecialty hospital in Gujarat at the International Healthcare Awards 2018 held in Delhi. This recognition highlights the hospital's commitment to delivering world-class healthcare services and providing quality treatment to patients with various medical conditions.
Marengo CIMS Hospital is a 350-bedded, multi-super specialty hospital, and is regarded as one of the best multi-specialty hospitals in Ahmedabad, Gujarat. The hospital offers a range of diagnostic and treatment services and is a leading heart hospital in Ahmedabad, Gujarat. The hospital provides world-class treatment and healthcare services, with one of the highest success rates in India.
Marengo CIMS Hospital's recognition as the best hospital in Gujarat for 2019 by the International Health Care Awards, and several other awards and recognitions, showcases the hospital's commitment to delivering high-quality healthcare services and providing exceptional care to its patients.
Plot No. 67/1, Opp. Panchamrut Bunglows,
Near Shukan Mal, Off. Science City Road,
Toll Free Number : 1800 309 9999
Medical Helpline +91 70 69 00 00 00
Phone: 079 4805 1200 or 1008
+91 79 2771 2771 or 72
Fax: +91 79 2771 2770
Mobile: +91 98250 66664 or +91 98250 66668
Ambulance: +91 98244 50000
Email: info@cims.org | opd.rec@marengoasia.com
Registered Address:
CIMS Hospital Private Limited
Plot No.67/1, Opp. Panchamrut Bungalows,
Nr. Shukan Mall, Off Science City Road, Sola, Ahmedabad – 380060
CIN No: U85110GJ2001PTC039962