To be one of the most trusted Hospitals in India by providing personalized care for best patient experience.
Care
To provide superior quality
Health

 

Care

 

using

 

Innovation
to

 

Manage

 

and

 

Save Lives
Innovation
Manage Lives
Save Lives
Patient's well being : It will be our top most priority
To serve with a smile
Adopt and encourage ethical practices
Provide a safe and comfortable working environmant to employees and associates
Embrace technology and innovation in the delivery of healthcare
Provide socially responsible and safe healthcare
Comply with all applicable laws and regulation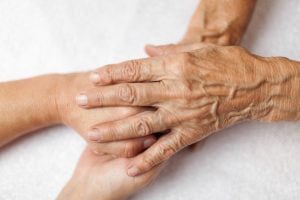 CIMS Hospital was awarded being the best hospital in Gujarat for 2019 by the International Health Care Awards.
CIMS Hospital is a 350-bedded, multi-super speciality and regarded one of the best multi-speciality hospitals of Ahmedabad in Gujarat providing a range of diagnostic and treatment services.
CIMS Hospital has been awarded best hospital for quality in service delivery award at the ABP News presents Healthcare Leadership Awards 2015 held at Mumbai.
CIMS Hospital has been recognized as the Times Health Icon 2018 for being the best Hospital for Oncology and Critical Care. CIMS Hospital also was rated the Best Multispecialty Hospital in Gujarat at the International Healthcare Awards, 2018 held in Delhi.
CIMS Hospital provides world-class treatment and healthcare services in India and the leading heart hospital in Ahmedabad, Gujarat. CIMS Hospital offers the highest quality services and offers treatment to most diseases and medical problems with one of the highest success rates in India.
CIMS Hospital
Care Institute of Medical Sciences
Off Science City Road, Sola, Ahmedabad – 380060
Gujarat, INDIA
24x7 Helpline +91 70 69 00 00 00
Phone: 079 4805 1200 or 1008
+91 79 2771 2771 or 72 
Mobile: +91 98250 66664 or +91 98250 66668
Ambulance: +91 98244 50000
Email: info@cims.org