Find relevant information here.
Gastrointestinal Surgeries are those surgeries related to digestion or gastrointestinal system. The digestive system is an intricate system which can be disturbed by food bacteria, any disease or any kind of stress. Some digestive problems need to be treated with medicines, lifestyle/ habit changes or surgeries.
The Surgical Gastroenterologist specializes in the gastrointestinal tract diseases related to esophageal, stomach, small and large intestine, liver, pancreas and gall bladder.
Ultrasound and Endoscopy are diagnostic tools. Nowadays, the technology gives the patient minimal pain with fast recovery with Laparoscopic Surgery also known asKeyhole Surgery. This surgical process includes small incision in the abdominal wall and doing surgery through small incisions for quick and easy recovery. The patients may get discharged much early and recovers faster compared to open surgery.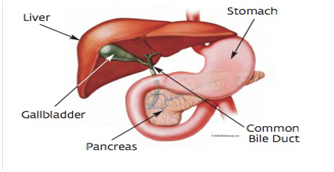 Upper GI Clinic deals with the disease of the Esophagus (Food pipe), Stomach and Duodenum.
Conditions affecting the Esophagus (Food pipe):
Esophageal diverticulum
Corrosive (acid) ingestion injuries and strictures
Achalasia cardia and other motility disorders
Gastresophgeal Reflux Disease (GERD)
Hiatus hernia
Esophageal cancer
Conditions affecting the Stomach and Duodenum:
Peptic ulcer disease and its complications
Gastrointestinal Stromal Tumors (GIST)
Stomach cancer
Colorectal Clinic deals with conditions of the colon and rectum requiring special expertise and care.
Conditions affecting Colon and Rectum
Ulcerative colitis
Crohn's disease
Rectal prolapse
Colonic diverticulitis
Colonic cancer
Rectal cancer
Perianal diseases
Hepatobiliary and Pancreas Clinic deals with the disease of the liver, gall bladder and pancreas. The diseases of these organs are complex and require a dedicated and expert team to give the best possible treatment.
Conditions affecting the Liver:
Liver Cancer (HCC)
Bile duct cancer (Cholangiocarcinoma)
Metastatic colorectal cancer
Neuroendocrine tumors
Other metastatic tumors
Benign liver lesions
Conditions affecting the pancreas include:
Pancreatic cancer
Pancreatitis
Pseudocyst
Cystic tumors
Conditions affecting the bile ducts and gallbladder include:
Gallstones
Biliary stricture
Bile leaks (caused by trauma and surgery)
Cancer (cholangiocarcinoma/gallbladder)
Who is a surgical gastroenterologist?
A surgical gastroenterologist is a surgeon who specializes in the gastrointestinal tract (including the esophagus, stomach, small intestine, and large intestine) and other digestive organs (liver, pancreas, bile ducts, and gall bladder).
When should one visit a surgical gastroenterologist?
Pain in abdomen, vomiting, frequent loose stools with blood, blood in stools.
Some symptoms like difficulty in swallowing, blood in vomitus, jaundice with itching, weight loss and loss of hunger could be early signs of cancer.
Often stones in gall bladder or liver cancer may not show symptoms and are recognized on routine health checkup.
Does a surgical gastroenterologist treat cancer?
Yes, a surgical gastroenterologist is a specialized cancer surgeon who operates on cancer of the gastrointestinal tract.
What is laparoscopic surgery (Keyhole surgery)?
Laparoscopy is examination of the interior of the abdomen by means of a camera called a laparoscope. Laparoscopic surgery is a method by which surgery is performed through small incisions in the abdominal wall and inserting the instruments through specially designed ports.
Can Cancer be treated successfully through laparoscopic surgery?
Yes, recent studies have shown that laparoscopic surgery is superior to open in terms of cancer cure.
What are the benefits of laparoscopic surgery?
Minimal pain
Fast recovery
Scarless surgery
How long do I have to stay in hospital?
Following laparoscopic surgery for gallstones or hernia they can be discharged on the same day. For the advanced procedures for Gastrointestinal Cancers,  longer stay is required depending on the surgery being done.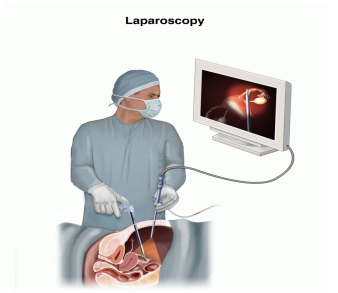 When can I get back to work?
Usually a week's rest from the day of surgery should be sufficient. But it would be advisable for the surgeon to advice based on your progress.
Do I have to take absolute bed rest?
No, you can become ambulant as early as pain and anaesthetic factors permit.
Marengo CIMS Hospital was awarded being the best hospital in Gujarat for 2019 by the International Health Care Awards.
Marengo CIMS Hospital is a 350-bedded, multi-super speciality and regarded one of the best multi-speciality hospitals of Ahmedabad in Gujarat providing a range of diagnostic and treatment services.
Marengo CIMS Hospital has been awarded best hospital for quality in service delivery award at the ABP News presents Healthcare Leadership Awards 2015 held at Mumbai.
Marengo CIMS Hospital has been recognized as the Times Health Icon 2018 for being the best Hospital for Oncology and Critical Care. Marengo CIMS Hospital also was rated the Best Multispecialty Hospital in Gujarat at the International Healthcare Awards, 2018 held in Delhi.
Marengo CIMS Hospital provides world-class treatment and healthcare services in India and the leading heart hospital in Ahmedabad, Gujarat. Marengo CIMS Hospital offers the highest quality services and offers treatment to most diseases and medical problems with one of the highest success rates in India.
Plot No. 67/1, Opp. Panchamrut Bunglows,
Near Shukan Mal, Off. Science City Road,
Toll Free Number : 1800 309 9999
Medical Helpline +91 70 69 00 00 00
Phone: 079 4805 1200 or 1008
+91 79 2771 2771 or 72
Fax: +91 79 2771 2770
Mobile: +91 98250 66664 or +91 98250 66668
Ambulance: +91 98244 50000
Email: info@cims.org | opd.rec@marengoasia.com
Registered Address:
CIMS Hospital Private Limited
Plot No.67/1, Opp. Panchamrut Bungalows,
Nr. Shukan Mall, Off Science City Road, Sola, Ahmedabad – 380060
CIN No: U85110GJ2001PTC039962