Pulmonology
Pulmonology
---
Overview
Pulmonology is the specialty that deals with diseases of the respiratory tract and respiratory disease. It is called as chest medicine or respiratory medicine which often involves evaluation of the upper respiratory tract (nose, pharynx and throat) as well as the lung.
Due to increasing urbanization, pollution is also increasing and the incidence of smoking is on the rise. This leads to an increased rate of people suffering from lung diseases.
Fortunately, outlook for people with this disease has been improving, due to more awareness, newer diagnostic modalities and more effective medical treatments.

Treatment
CIMS Pulmonary Medicine department deals with all kind of lung problems from simple to complex. It deals primarily with following diseases:
Allergic rhinitis
Bronchial asthma – from simple to resistant Asthma
COPD (Chronic Obstructive Pulmonary Disease)
Pulmonary tuberculosis – simple, MDR and XDR TB
Interstitial lung diseases
Pulmonary embolism
Pneumonia – simple as well as serious pneumonia
Occupational lung diseases
Pleural diseases
All kind of critically ill patient with respiratory problems
Lung cancer
Snoring and sleep apnea syndrome
Any other rare, undiagnosed and complicated lung disease

Procedure / Facilities Available
PFT-Basic as well as advanced PFT which is essential for early diagnosis of lung diseases
Interventional Bronchoscopy Center-It is one of best centers for bronchoscopy in India. Our doctors have extensive experience of bronchoscopy. They are also very good at interventional procedures like Transbronchial biopsy, Bronchial & Tracheal dilatation and Endobronchial stenting
Medical Thoracoscopy-CIMS is one of the few centers where medical thoracoscopy with rogid thoracoscope is performed for diagnosis and therapeutic purposes.
Sleep Laboratory-CIMS hospital have the technologically world's best sleep laboratory for diagnosis of sleep apnea and other sleep disorders.

Routine Pulmonary Procedures –Intercostal drainage tube insertion, Pleural fluid aspiration and pleurodesis

Pulmonary Critical Care –CIMS ICU is Class 100 ICU with very low infection rate and very good survival rate for pulmonary critical care Patients
Pulmonary Rehabilitation – Our pulmonary rehabilitation programme is specially designed for increasing the lung capacity of advanced lung diseases.

Photo: Asthma; Sleep Apnea; Bronchoscope; Sleep Laboratory; Sleep Study, Theracoscope
Academic / Research
Pulmonary department is organizing a yearly conference dedicated to pulmonology wherein India's and world's best doctors are invited to deliver lectures. In this conference, the latest modalities of the treatment in pulmonary medicine is discussed. Our doctors also go to attend and deliver lectures in various state, national and international conferences.
Pulmonary Medicine department also conducts clinical trials of promising medicines for benefit of patients.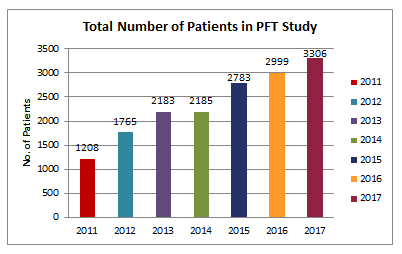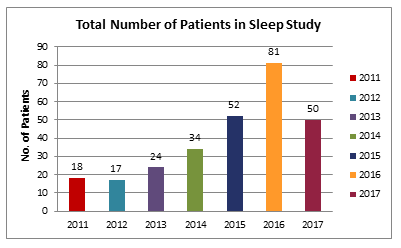 Doctors in Attendance
---
Pulmonology
| | |
| --- | --- |
| | Dr. Amit Patel |
| Qualification | MD (Tuberculosis), DTCD |
| Department | Pulmonology |
| Speciality | Pulmonary & Extra pulmonary Tuberculosis, Bronchial Asthma, C.O.P.D, Respiratory Tract Infections, Interstitial Lung Diseases, Pulmonary problems in AIDS & other immunocompromised patients and management of Critical Respiratory Diseases, performing minor clinical procedures like Intercostal Drainage Tube insertion, Thoracocentesis, F.N.A.C, Pulmonary Function Test, Allergy Testing & Immunotherapy, Fibreoptic Bronchoscopy, Pulmonary rehabilitation, Sleep study. |
| Email | amit.patel@cimshospital.org |
| Contact No. | +91-9824310150 |
| Website | |
| Achievements/Award | |