LIVER TRANSPLANT
We at Marengo CIMS Hospital Liver Transplant Program believe a transplant has the potential to increase the length and improve its quality of your life. Liver transplantation is a standard treatment for patients with end-stage liver disease (ESLD). A donor liver can be from a living donor or a deceased donor. 
The only Centre in Gujarat with the Best Liver Transplant Team and outcome. Our multidisciplinary team comprises of Transplant Surgeons, Gastroenterologists, Anesthesia and critical care Intensivists, Interventional Radiologists and well trained technical nursing and ICU staff. The surgeons use highly advanced and innovative technologies to treat the patients suffering from nonalcoholic fatty liver disease, chronic hepatitis B or chronic hepatitis C, autoimmune hepatitis, metabolic disorders, biliary atresia, liver failure or other complex liver associated problems requiring a transplant. We are ably supported by world class services in Pathology, Laboratory Medicine, Radiology, Cardiology, Endocrinology, Nephrology, Pulmonology and Transfusion Medicine all of which, collectively, gives us an extra edge.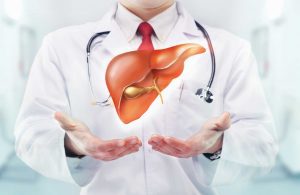 Services
Liver transplant evaluation

Pre-liver & Post-liver transplant care 

Acute liver failure

End-stage liver disease with cirrhosis from various liver causes

Hepatocellular carcinoma

Portal hypertension, including porto-systemic shunt surgery

Organ Transplant surgery 

Live Donor Liver Transplantation

Cadaver Donor Liver Transplantation

Split Liver Transplantation

Pediatric Liver Transplant

Multivisceral Transplant (Liver & Kidney )

Hepato- Pancreatic Biliary & Gastrointestinal Surgery 

Surgeries for liver, bile duct, gall bladder and pancreatic cancer

Complex surgeries for benign liver, biliary and pancreatic diseases

Surgery for portal hypertension
Marengo CIMS Hospital has received several awards and recognitions for its outstanding healthcare services and quality of patient care. The hospital has been consistently recognized for its commitment to delivering high-quality healthcare services and has been awarded as the best hospital in Gujarat for 2019 by the International Health Care Awards.
The hospital has also received several other awards, such as the best hospital for quality in service delivery award at the ABP News presents Healthcare Leadership Awards 2015, held in Mumbai. This award highlights the hospital's dedication to providing high-quality healthcare services to its patients.
Marengo CIMS Hospital is also recognized as the Times Health Icon 2018 for being the best hospital for Oncology and Critical Care. This recognition is a testament to the hospital's expertise in treating critical diseases and its exceptional care for cancer patients.
Furthermore, Marengo CIMS Hospital was rated as the best multispecialty hospital in Gujarat at the International Healthcare Awards 2018 held in Delhi. This recognition highlights the hospital's commitment to delivering world-class healthcare services and providing quality treatment to patients with various medical conditions.
Marengo CIMS Hospital is a 350-bedded, multi-super specialty hospital, and is regarded as one of the best multi-specialty hospitals in Ahmedabad, Gujarat. The hospital offers a range of diagnostic and treatment services and is a leading heart hospital in Ahmedabad, Gujarat. The hospital provides world-class treatment and healthcare services, with one of the highest success rates in India.
Marengo CIMS Hospital's recognition as the best hospital in Gujarat for 2019 by the International Health Care Awards, and several other awards and recognitions, showcases the hospital's commitment to delivering high-quality healthcare services and providing exceptional care to its patients.
Plot No. 67/1, Opp. Panchamrut Bunglows,
Near Shukan Mal, Off. Science City Road,
Toll Free Number : 1800 309 9999
Medical Helpline +91 70 69 00 00 00
Phone: 079 4805 1200 or 1008
+91 79 2771 2771 or 72
Fax: +91 79 2771 2770
Mobile: +91 98250 66664 or +91 98250 66668
Ambulance: +91 98244 50000
Email: info@cims.org | opd.rec@marengoasia.com
Registered Address:
CIMS Hospital Private Limited
Plot No.67/1, Opp. Panchamrut Bungalows,
Nr. Shukan Mall, Off Science City Road, Sola, Ahmedabad – 380060
CIN No: U85110GJ2001PTC039962