Organ Transplant
Organ transplant is a surgical procedure undertaken in cases of organ failure.
In this procedure a healthy organ from a person living or deceased is transplanted into the recipient with organ failure, improving their chances of survival. It is performed in critical cases and emergency situations.
Benefits of organ transplantation include living a good quality of long life without pain or dysfunctional organ; avoiding medical procedures like dialysis or taking fewer medications.
Donor matching is a major part of the organ transplant process, so as to reduce chances of organ transplant rejection.
CIMS houses the resources for performing heart, kidney, liver and lung transplant with high success rate.
CIMS follows the organ transplant guidelines and patients are continually monitored.
Heart Transplant is provided to the recipient from a brain dead patient (often an accident case). CIMS is the only heart transplant center in Gujarat to have performed 34 heart transplants successfully.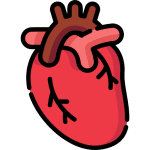 34 Transplants
Liver transplant is performed in patients with irreversible liver disease.  It is replaced with either a portion of a liver from a living donor, such as a relative, or with a complete healthy liver from a deceased donor. At CIMS success rate for liver transplants is relatively high. As of August 2021, a total of 37 liver transplants have been performed successfully.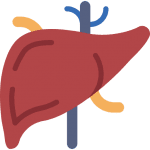 37 Transplants
Kidney transplant: In cases where dialysis is inadequate to stop kidney failure, such patients need kidney transplant. Receiving a kidney from a living related relative is a better choice since chances of rejection are reduced. At CIMS a total of 32 renal transplants have been performed.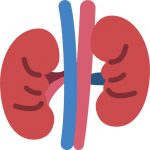 32 Transplants
Lung transplant: Another vital organ, healthy lungs are taken from a deceased patient and transplanted into the organ transplant recipient. CIMS is a certified lung transplant hospital.
The major risk from an organ transplant surgery is the risk of rejection of the transplanted organ. The body's immune system automatically rejects what it immediately perceives as foreign tissue, causing several reactions in the body. Wherever possible, doctors performing the organ transplant surgery will try to match the donor's and the recipient's blood and tissue types to reduce the chances of organ transplant rejection after organ transplantation is carried out, and also use immunosuppressant drugs to help the recipient body accept the organ more readily.
Other risks of organ transplant surgery also involve infection resulting from the surgery of these threats are not manifest in most procedures today due to the diligence of the teams involved in organ transplant surgery, and organ transplant rejection remains the most critical and constant risk.
Marengo CIMS Hospital was awarded being the best hospital in Gujarat for 2019 by the International Health Care Awards.
Marengo CIMS Hospital is a 350-bedded, multi-super speciality and regarded one of the best multi-speciality hospitals of Ahmedabad in Gujarat providing a range of diagnostic and treatment services.
Marengo CIMS Hospital has been awarded best hospital for quality in service delivery award at the ABP News presents Healthcare Leadership Awards 2015 held at Mumbai.
Marengo CIMS Hospital has been recognized as the Times Health Icon 2018 for being the best Hospital for Oncology and Critical Care. Marengo CIMS Hospital also was rated the Best Multispecialty Hospital in Gujarat at the International Healthcare Awards, 2018 held in Delhi.
Marengo CIMS Hospital provides world-class treatment and healthcare services in India and the leading heart hospital in Ahmedabad, Gujarat. Marengo CIMS Hospital offers the highest quality services and offers treatment to most diseases and medical problems with one of the highest success rates in India.
Plot No. 67/1, Opp. Panchamrut Bunglows,
Near Shukan Mal, Off. Science City Road,
Toll Free Number : 1800 309 9999
Medical Helpline +91 70 69 00 00 00
Phone: 079 4805 1200 or 1008
+91 79 2771 2771 or 72
Fax: +91 79 2771 2770
Mobile: +91 98250 66664 or +91 98250 66668
Ambulance: +91 98244 50000
Email: info@cims.org | opd.rec@marengoasia.com
Registered Address:
CIMS Hospital Private Limited
Plot No.67/1, Opp. Panchamrut Bungalows,
Nr. Shukan Mall, Off Science City Road, Sola, Ahmedabad – 380060
CIN No: U85110GJ2001PTC039962