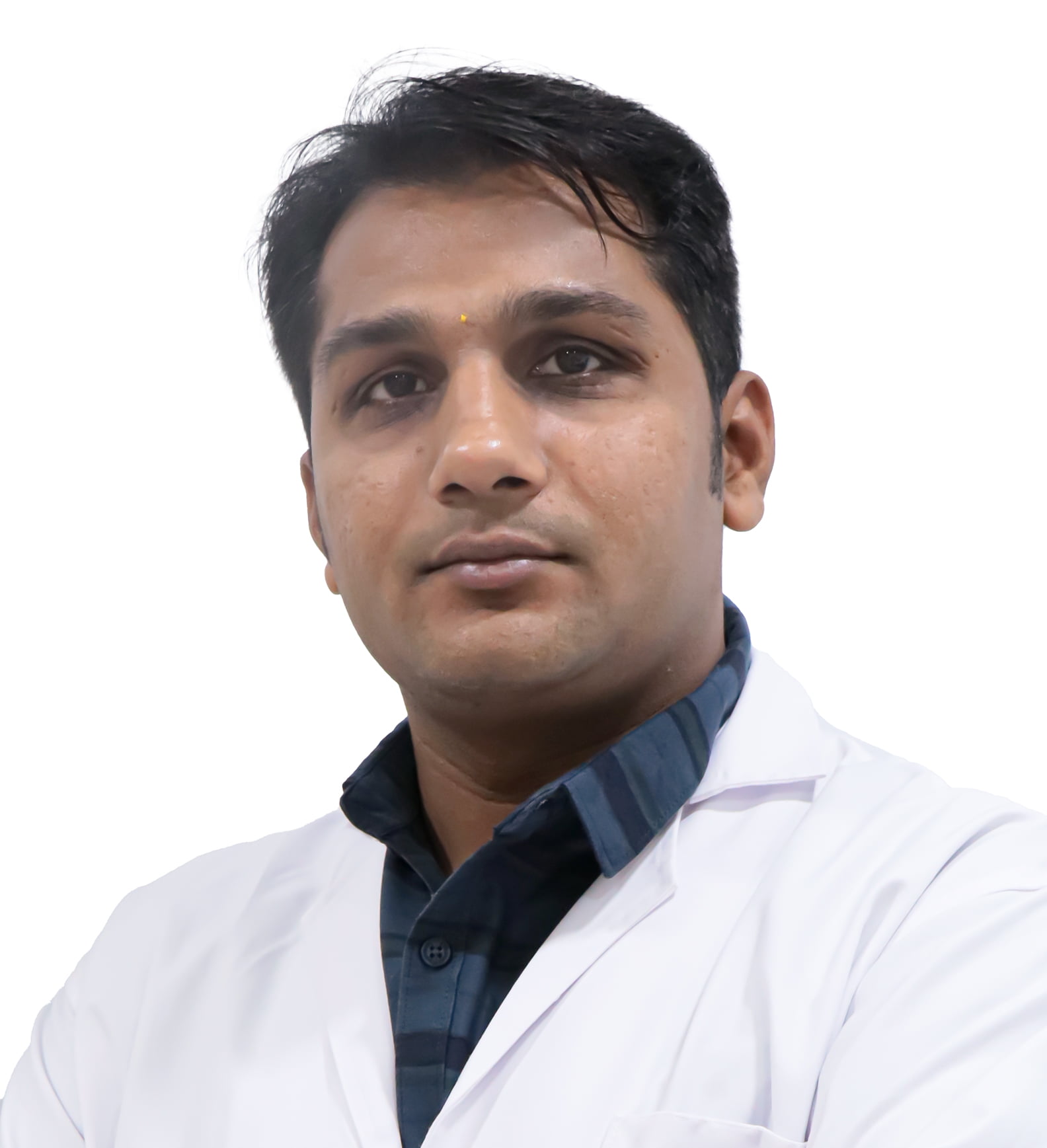 Neelay Jain
Dr. Neelay Jain
MBBS, MS (General Surgery), DrNB (Urology) Consultant Urologist
dr.neelay.jain@marengoasia.com
Education
DNB (Urology), Apollo Hospitals, Chennai, 2019
MS (General Surgery), NHL Medical College, Ahmedabad, 2014 MBBS (Bachelor of Medicine and Bachelor of Surgery), Kesar Sal Medical College, Ahmedabad, 2011
Area of Expertise
Advanced Endourology procedures
Robotic assisted Urological procedures
Laparoscopic procedures
Reconstructive Urology surgeries
Uro-oncology procedures
Transplant surgery
Professional Affiliations
Associate member of Urological society of India(USI)
Associate member of Tamil nadu and Pondicherry association of Urologist (TAPASU)
Associate member of south zone of Urological society of India
Past Experiences
Senior Resident in General surgery at, VS Hospital Ahmedabad
Senior Resident in General surgery at L.G. Hospital, Ahmedabad
Junior consultant in Apollo hospital, Chennai for 6 months
Consultant in shalby hospital, Ahmedabad for 3 years
Marengo CIMS Hospital is proud to have Dr. Neelay Jain on our team as a Consultant Urologist. With extensive education and training in the field of urology, Dr. Jain brings a wealth of expertise and experience to our hospital. Dr. Jain completed his MBBS from Kesar Sal Medical College, Ahmedabad in 2011, followed by an MS in General Surgery from NHL Medical College, Ahmedabad in 2014. He then went on to complete his DNB in Urology from Apollo Hospitals, Chennai in 2019.
Dr. Jain's area of expertise includes advanced endourology procedures, robotic-assisted urological procedures, laparoscopic procedures, reconstructive urology surgeries, uro-oncology procedures, and transplant surgery. He has worked as a Senior Resident in General Surgery at VS Hospital and L.G. Hospital in Ahmedabad, as well as a Junior Consultant at Apollo Hospital in Chennai for six months. He has also worked as a Consultant in Shalby Hospital in Ahmedabad for three years.
In addition to his clinical practice, Dr. Jain is an active member of various professional associations, including the Urological Society of India (USI), Tamil Nadu and Pondicherry Association of Urologist (TAPASU), and South Zone of Urological Society of India. Dr. Jain's commitment to staying current with the latest advancements in urology enables him to provide his patients with the highest quality of care.
Dr. Jain's dedication to his patients and his field is evident in his passion for delivering exceptional care. He strives to provide compassionate and personalized care to each of his patients, ensuring that they receive the best possible treatment and outcome. Dr. Jain can be reached at dr.neelay.jain@marengoasia.com for appointments and consultations.