Atrial Fibrillation
Atrial fibrillation (AF) is an irregular and often rapid heart rate that can increase your risk of stroke, heart failure and other heart-related complications.

During atrial fibrillation, the upper two chambers (the atria) of heart beat chaotically and irregularly out of coordination with the two lower chambers (the ventricles).

Atrial fibrillation (AF) prevalence increases with age, making it the most common arrhythmia in patients older than 65 years.

Symptoms often include heart palpitations, shortness of breath and weakness.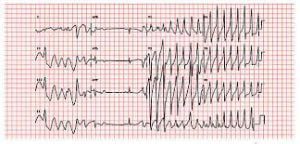 Risk factors
Age

Heart disease

High blood pressure

Other chronic conditions

Drinking alcohol

Obesity
Symptoms
Palpitations, which are sensations of a racing, uncomfortable, irregular heartbeat or a flip-flopping in chest

Weakness

Reduced ability to exercise

Fatigue

Lightheadedness

Dizziness

Shortness of breath

Chest pain
Causes of Atrial Fibrillation
High blood pressure

Heart attack

Coronary artery disease

Abnormal heart valves

Heart defects you're born with (congenital)

An overactive thyroid gland or other metabolic imbalance

Exposure to stimulants, such as medications, caffeine, tobacco or alcohol

Sick sinus syndrome — improper functioning of the heart's natural pacemaker

Lung diseases

Previous heart surgery

Viral infections

Stress due to surgery, pneumonia or other illnesses

Sleep apnea
Diagnosis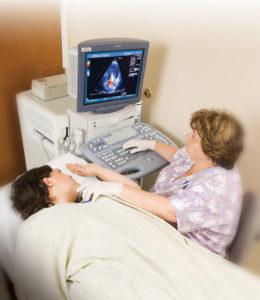 Electrocardiogram

Echocardiogram

Chest X-ray

Blood test
Treatment
Treatment options may include one or more of the following:
Antiplatelets and Anticoagulants:

Functions to prevent blood clot or treat an existing blood clot. Examples include: Low dose Aspirin, Warfarin, Rivaroxaban and Apixaban.

Beta blockers:

Drugs used to slow the heart rate. Some

examples include: Atenolol, and Bisoprolol.

Calcium channel blockers:

These medications have multiple effects on the heart. They are used to slow the heart rate in patients with AF and to reduce the strength of the muscle cell's contraction. Some examples include: Dilitiazem, and Verapamil.

Sodium channel blockers:

These medications help the heart's rhythm by slowing the heart's ability to conduct electricity. Examples may include: Flecainide and Propafenone.

Non-Surgical Treatment
Electrical cardioversion:

A procedure in which an electrical shock is given on outside of chest (while under mild anesthesia) using either paddles or patches.

Radiofrequency ablation or catheter ablation

:

The catheter tip is used to destroy the tissue that is sending the extra currents to return it to normal heart rhythm.
Surgical Procedures for Atrial Fibrillation
Pacemakers Implantation:

A small electrical device implanted under the skin near the collarbone with wires going to the heart to regulate the heartbeat.
Prevention
Eating a heart-healthy diet

Increasing your physical activity

Avoiding smoking

Maintaining a healthy weight

Limiting or avoiding caffeine and alcohol

Reducing stress, as intense stress and anger can cause heart rhythm problems

Using over-the-counter medications with caution, as some cold and cough medications contain stimulants that may trigger a rapid heartbeat
Complications
Stroke.

A blood clot could dislodge from heart and travel to your brain. There it might block blood flow, causing a stroke.

Heart failure.

Atrial fibrillation, especially if not controlled, may weaken the heart and lead to heart failure — a condition in which heart cannot circulate enough blood to meet your body's needs.