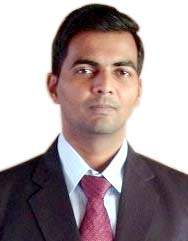 Dr. Prashant Deshmukh – MBBS, MBA (PGDM-IIM Ahmedabad)
Chief Operating Officer – CIMS Hospital
An IIM Ahmedabad Alumni with an experience of 6 years in the health care industry, Dr Deshmukh has worked across all areas of Operations, Quality and Strategy. With his vast knowledge and experience, he is skillful at Business Development and mentoring growth of start-up units. A keen sense of financial acumen combined with strategic abilities, Dr. Deshmukh is a dynamic leader with high problem-solving and conflict prorating skills.
[qrcode size=100 email="prashant.deshmukh@cims.org"]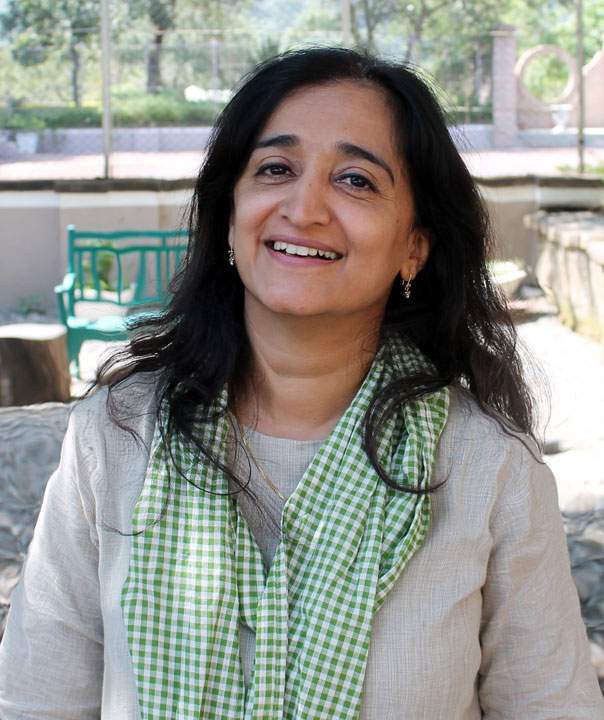 Ms. Preeta Chag
Director, Communications and Marketing
Ms. Preeta Chag, comes with an immense knowledge in the field of Media and Corporate Communications. A Mass Com graduate from Sophia Polytechnic, Mumbai, she has worked with several top notch media houses including the Times of India. She has also been a content writer for over 3 years for Vibrant Advertising Ltd. She has also been into freelance writing for Trikaya Grey and Identity. With various publications in the newspapers including Times Of India, Economic Times, Savvy Magazine, Eve's Weekly etc. she has had immense experience in working with the Media. She has been driving the marketing and communications department at CIMS Hospital with utmost zeal and dedication. Innovative ideas is what she believes to be the success mantra.
[qrcode size=100 email="preeta.chag@cims.org"]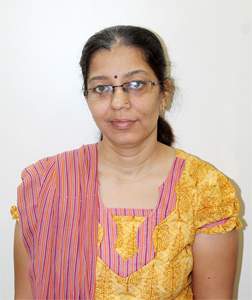 Ms. Jolly Shah
Head, Finance department
Ms. Jolly Shah has taken her education from the Maharaja Sayajirao university of Baroda & the Institute of Chartered Accountants of India. She is working with this Company since August 2001 and is now working as HOD-Finance department since April-2014. She believe that we have to improve ourselves and move from efficiency to effectiveness. At present, she takes care of all the important financial functions of an organization. She is mainly engaged in day to day activities of financial operations. She is one of the most trusted and loyal employee of the organisation."Feed your mind daily with quality thoughts" is her success mantra.
[qrcode size=100 email="jolly.shah@cims.org"]
CIMS Hospital was awarded being the best hospital in Gujarat for 2019 by the International Health Care Awards.
CIMS Hospital is a 350-bedded, multi-super speciality and regarded one of the best multi-speciality hospitals of Ahmedabad in Gujarat providing a range of diagnostic and treatment services.
CIMS Hospital has been awarded best hospital for quality in service delivery award at the ABP News presents Healthcare Leadership Awards 2015 held at Mumbai.
CIMS Hospital has been recognized as the Times Health Icon 2018 for being the best Hospital for Oncology and Critical Care. CIMS Hospital also was rated the Best Multispecialty Hospital in Gujarat at the International Healthcare Awards, 2018 held in Delhi.
CIMS Hospital provides world-class treatment and healthcare services in India and the leading heart hospital in Ahmedabad, Gujarat. CIMS Hospital offers the highest quality services and offers treatment to most diseases and medical problems with one of the highest success rates in India.
CIMS Hospital
Care Institute of Medical Sciences
Off Science City Road, Sola, Ahmedabad – 380060
Gujarat, INDIA
24x7 Helpline +91 70 69 00 00 00
Phone: 079 4805 1200 or 1008
+91 79 2771 2771 or 72 
Fax: +91 79 2771 2770
Mobile: +91 98250 66664 or +91 98250 66668
Ambulance: +91 98244 50000
Email: info@cims.org