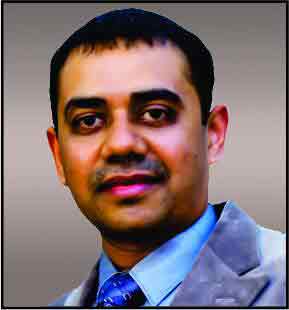 Dr. Tejas Patel
Interventional Cardiologist
MD, DM (Cardiology)CMC Vellore
Cardiology
tejas.patel@cimshospital.org
+91-8940305130
Dr. Tejas Patel is one of the best cardiologist in Ahmedabad and is accessible at CIMS Hospital in Gujarat. Him and his team of the top cardiologist teams in India are available 24×7. 
Resume of Best Cardiologist in Ahmedabad - Dr. Tejas Patel
Dr. TEJAS VINODRAI PATEL
Qualification : MBBS, MD (Medicine), DM Cardiology
Date of Birth : 27th Jan, 1981
Contact Details : Mobile No: +91 8940305130
Email: tejas.patel@cimshospital.org
Home Address : "Ashutosh",
Sardar Patel Society, Block No. 6,
Nr. Ambawadi, Joshipura,
Junagadh, Gujarat.
India, Pin – 362002
Wife : Dr. Palak D. Raiyani
MBBS, MD (Pathology)
Consultant Histopathologist
Ex. Assistant Professor at CMC, Vellore
Personal Information:-
Present Occupation : Consultant and Interventional Cardiologist
[From June 2015]
Address : CIMS hospital (Care Institute of Medical Sciences)
Nr. Shukan Mall, Off Science City Road, Sola
Ahmedabad, Gujarat, India. Pin-380060
Phone: +91 79 30101008, +91 79 30101200
Past experience :
Worked as a Senior Post Graduate Registrar for 3 years (from August 2011 to August 2014) at India's most prestigious medical college and hospital Christian Medical College (CMC), Vellore, Tamilnadu. During that period I got extensive training in the field of clinical and interventional cardiology.

After finishing the 3 years super – specialty DM(Cardiology) programme at CMC, I worked as Assistant Professor in the department of Cardiology for almost one year.

During that period I Independently performed all types of cardiac interventional procedures -> 1000 angiography, >300 angioplasty with stenting, >100 PAMI, along with permanent pacemaker & ICD implantation, BMV & BPV, ASD & PDA Device Closure, EPS±RFA.
[>95% of Coronary interventions (Angiogram & Elective / Primary Angioplasty) have been done via Radial / Ulnar arterial approach.]
Had Clinical Observership in advance Interventional Cardiology & advance heart failure management with heart transplantation at University of Pittsburgh Medical Center (UPMC), Pittsburgh, USA in April 2016.

Had attended ACT Program at Asan Medical Center, South Korea in Nov 2017 for advanced cardiovascular intervention.
Educational Qualification:
QUALIFICATION

YEAR

BOARD/ UNIVERSITY

MARK (%)

ATTEMPT

ACHIEVEMENTS

D.M.

Cardiology

AUGUST 2014

DR. M.G.R. MEDICAL UNIVERSITY, TAMILNADU (CHRISTIAN MEDICAL COLLEGE –CMC)

–

FIRST

FIRSTIN THE INSTISTUTE(CMC) Dr. G M Cherian

Gold Medal

Best Outgoing

Student

M.D. GENERAL

MEDICINE

MAY 2009

SHRI M P SHAH MEDICAL College, Jamnagar / Saurashtra University

63.90%

FIRST

2ND RANK

THIRD M.B.B.S

PART II

NOV 2003

-Do-

57.70%

FIRST

THIRD M.B.B.S

PART I

NOV 2002

-Do-

63.50%

FIRST

SECOND M.B.B.S

NOV 2001

-Do-

63.50%

FIRST

FIRST M.B.B.S

FEB 2000

-Do-

63%

FIRST

HSC

MARCH 1998

GSEB

86.92%

FIRST

3RD RANKIN

DISTRICT

SSC

MARCH 1996

10TH RANKIN

DISTRICT
Publications & Presentations :
Varghese M. J., Patel T.V., George P.V., Pati P.K. & Jose V.J. Mammoth Right Atrium. J..Am. Coll. Cardiol. 63, e21 (2014)
Patel T. , Devi A. Prosthesis endocarditis after a Rastelli operation. – Under review in New England Journal of Medicine

George P. V., Balasundaram S., Patel T. Stresshyperglycemia – an independent risk factor for multi-vessel coronary artery disease in post myocardial infarction non-diabetic patients.- Under review in European Heart Journal

George P. V., Patel T.V. Impact of cardiac magnetic resonance imaging in the management of post myocardial infarction ventricular septal rupture – a case report. Med ej. 2014 July-Aug; vol-4.

Shah V, Patel T.A. case of Malabsorption Syndrome (MAS) due to Tropical Sprue. JCDR. 2009 Apr; 3:1445-1448.

Lysosomal storage disease – a rare cause of Hepatosplenomegaly. APGCON 2008 (Poster presentation)

A rare case of hepatolenticular degeneration (Wilson's disease). APGCON 2008 (Poster presentation).

Comparative study of serum procalcitonin level in STEMI patients undergoing primary PTCA v/s thrombolysis & to correlate with in – hospital and 30days outcomes – abstract sent for European Society of Cardiology Congress 2015.

Exclusive CO2 angiography and bilateral renal artery stenting in a rare presentation of Takayasu arteritis – selected for challenging case presentation in INDIA LIVE 2015
Thesis Work :-
Research topic during MD (General Medicine)-
"To Predict Prognosis and Mortality of Organophosphorus Compound Poisoning Based on Random Blood Sugar Level and to Co-relate it with Pseudocholinesterase Activity"
Research topic during DM (Cardiology) –
"Comparative Study of Serum Procalcitonin Level in STEMI Patients Undergoing Primary PTCA v/s Thrombolysis & to Correlate with In-hospital Outcomes"
Awards and Achievements :-
Stood 1

st in D.M. (Cardiology) exam held at CMC (August 2014) – awarded Dr. G M Cherian gold medal for "Best Outgoing Student in DM Cardiology"
Selected for zonal round (among top 10) in Torrent Young Scholar Award (TYSA) competition during both M.D.

 

[Mumbai, 2009] and D.M. [Bangalore, 2013]
Co-investigator at CMC in Indian Council of Medical Research (ICMR) funded MACE PILOT study [ Registry on management of acute coronary event (MACE Registry) – Pilot Phase]

Stood

University 2

nd

in M.D. (General Medicine) exam held at Saurastra University (May 2009)

Received 2

nd

prize in poster presentation at

APGCON 2008

held at Rajkot, Gujarat for presenting "Lysosomal storage disease –a rare cause of Hepatosplenomegaly"

Invited for poster presentation in American College of Cardiology 65th Annual Scientific Session (ACC.16) at Chicago in April 2016. [Subject – Serum Procalcitonin – A Novel Biomarker in ST-segment Elevation Myocardial Infarction to predict In hospital and 30days Outcomes]

Invited for case presentation and as a Faculty of the year at the 21

st

Cardiovascular Summit-TCTAP 2016 hosted by Cardio Vascular Research Foundation (CVRF) at Seoul, Korea.
Experience during DM Cardiology training at CMC:-
Posting during DM Cardiology training :
Emergency Cardiology & Cardiac Intensive Care

6 months

Clinical cardiology & In patient services

(including Paediatric Cardiology)

8 months

Echocardiography

(including Paediatric Echocardiography)

6 months

Cardiovascular Investigations (Treadmill, HUTT, Holter, Cardiac radiology & Nuclear Cardiology)

4 months

Cardiac Electrophysiology

2 months

Cardiac Catheterization Lab

8 months
Procedures assisted / done :
Non-invasive procedures :-
| | |
| --- | --- |
| Transthoracic Echocadiography | >5000 |
| Paediatric echocardiography | >1000 |
| Trans-esophageal Echocardiography | 100 |
| Treadmill test | >1500 |
| Holter interpretation | >500 |
| Tilt-table test | 50 |
| Pacemaker / CRT-D / ICD interrogation | 100 |
Invasive procedures :-
Procedures

1st Operator

2nd Operator

Adult Coronary Angiogram & Catheterization studies

1000

100

Coronary Angioplasty & Stenting

25

500

Primary Angioplasty

15

200

Rotablation / FFR / IVUS

5

25

Balloon Mitral Valvuloplasty (BMV)

5

100

Balloon Aortic Valvuloplasty (BAV)

2

15

Balloon Pulmonary Valvuloplasty (BPV)

3

25

Paediatric Catheterization Procedures

25

100

Balloon Atrial Septostomy (BAS)

2

10

Coarctation Dilatation

2

15

ASD device closure

5

40

PDA device / coil closure

3

25

VSD device closure

–

5

RSOV device closure, coil closure of AV fistulas

–

15

Permanent Pacemaker Implantation (PPI)

15

100

CRT-D / ICD Implantation

–

15

Pacemaker explantation

3

10

EP study & RFA (including CARTO & NavX)

20

150

Peripheral Interventions :

Peripheral Angiogram

50

200

Peripheral Angioplasty & Stenting (Carotid, Renal, Subclavian, Iliac, Femoral interventions)

5

50

Endovascular repair of aortic aneurysm & dissection

15
Past work experience at CMC, Vellore as Assistant Professor (Consultant & Interventional Cardiologist) :-
Independently performed all types of interventional procedures at CMC->1000 angiography, >300 angioplasty with stenting, >100 PAMI, along with permanent pacemaker & ICD implantation, BMV & BPV, ASD & PDA Device closure, EPS±RFA.
[>95% of Coronary interventions (Angiogram & Elective / Primary Angioplasty) have been done via Radial / Ulnar arterial approach.]
CIMS Hospital was awarded being the best hospital in Gujarat for 2019 by the International Health Care Awards.
CIMS Hospital is a 350-bedded, multi-super speciality and regarded one of the best multi-speciality hospitals of Ahmedabad in Gujarat providing a range of diagnostic and treatment services.  
CIMS Hospital has been awarded best hospital for quality in service delivery award at the ABP News presents Healthcare Leadership Awards 2015 held at Mumbai.
CIMS Hospital has been recognized as the Times Health Icon 2018 for being the best Hospital for Oncology and Critical Care. CIMS Hospital also was rated the Best Multispecialty Hospital in Gujarat at the International Healthcare Awards, 2018 held in Delhi. 
CIMS Hospital provides world-class treatment and healthcare services in India and the leading heart hospital in Ahmedabad, Gujarat. CIMS Hospital offers the highest quality services and offers treatment to most diseases and medical problems with one of the highest success rates in India.