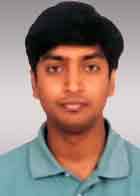 Dr. Parth Goyal
Psychiatrist
Your vote counts at CIMS Hospital, so here is our monthly question to you on whether or not the hospital should offer free internet to it's guests or whether it's not needed since everyone has an internet connection on their phone.
CIMS Hospital was awarded being the best hospital in Gujarat for 2019 by the International Health Care Awards.
CIMS Hospital is a 350-bedded, multi-super speciality and regarded one of the best multi-speciality hospitals of Ahmedabad in Gujarat providing a range of diagnostic and treatment services.
CIMS Hospital has been awarded best hospital for quality in service delivery award at the ABP News presents Healthcare Leadership Awards 2015 held at Mumbai.
CIMS Hospital has been recognized as the Times Health Icon 2018 for being the best Hospital for Oncology and Critical Care. CIMS Hospital also was rated the Best Multispecialty Hospital in Gujarat at the International Healthcare Awards, 2018 held in Delhi.
CIMS Hospital provides world-class treatment and healthcare services in India and the leading heart hospital in Ahmedabad, Gujarat. CIMS Hospital offers the highest quality services and offers treatment to most diseases and medical problems with one of the highest success rates in India.
CIMS Hospital
Care Institute of Medical Sciences
Off Science City Road, Sola, Ahmedabad – 380060
Gujarat, INDIA
24x7 Helpline +91 70 69 00 00 00
Phone: +91 79 2771 2771 or 72
Fax: +91 79 2771 2770
Mobile: +91 98250 66664 or +91 98250 66668
Ambulance: +91 98244 50000
Email: info@cims.org