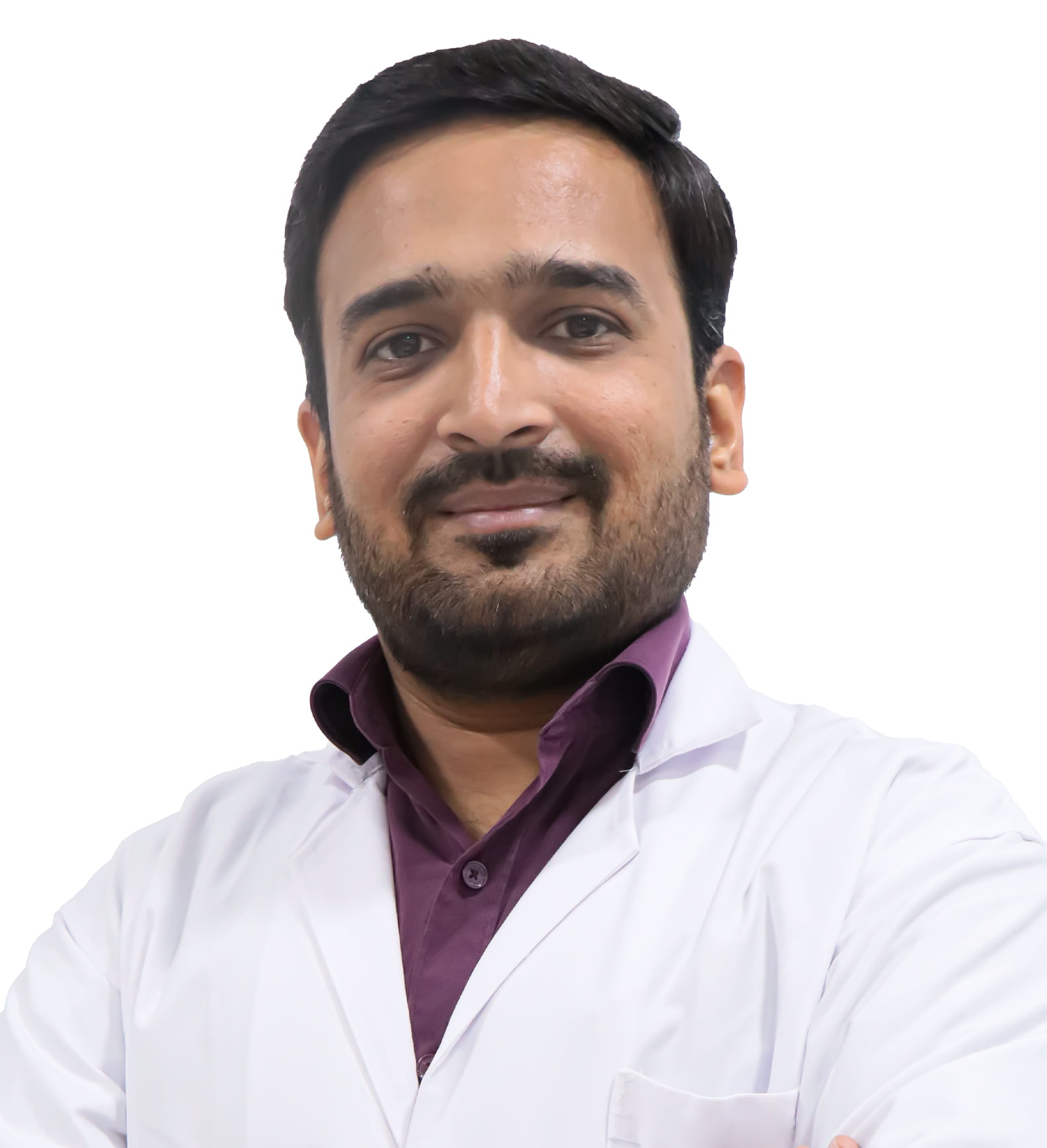 Dhruv Patel
Dr. Dhruv Patel
MS (General Surgery), DrNB (Urology), (IKDRC, Ahmedabad)
Consultant Urologist and Transplant Surgeon
dr.dhruv.patel@marengoasia.com
More than 10 years of Experience
More than 100 independent living donor Retroperitoneoscopic Nephrectomy & Renal Transplantation
Paediatric Urology & Paediatric Transplant Experience
Experts in Advanced Laparoscopic Surgeries of Uro-oncology cases
Reconstructive Urology like Urethroplasty & Female Urology
Education:
DrNB (Urology), Institute of Kidney Diseases and Research Centre, Ahmedabad, 2018
M.S. (General Surgery), Baroda Medical College, Vadodara, 2014
M.B.B.S., B.J.Medical College, Ahmedabad, 2007
Area of Expertise:
Renal Transplantation
Paediatric Urology & Transplantation
Uro-oncological & Laproscopic Surgeries
Re-constructive Urology
Female Urology
Marengo CIMS Hospital is proud to introduce Dr. Dhruv Patel, a highly qualified and experienced consultant urologist and transplant surgeon. Dr. Patel has more than 10 years of experience in the field of urology, and his expertise lies in renal transplantation, paediatric urology and transplantation, uro-oncological and laparoscopic surgeries, reconstructive urology, and female urology.
Dr. Patel completed his M.B.B.S. from B.J. Medical College in Ahmedabad in 2007, and went on to complete his M.S. in General Surgery from Baroda Medical College in Vadodara in 2014. He then pursued his DrNB in Urology from the Institute of Kidney Diseases and Research Centre in Ahmedabad in 2018.
Dr. Patel has performed over 100 independent living donor retroperitoneoscopic nephrectomy and renal transplantation procedures. He has also gained extensive experience in paediatric urology and transplantation, making him an expert in handling complex cases in children. Additionally, he is well-versed in performing advanced laparoscopic surgeries for uro-oncology cases, including prostate, kidney, and bladder cancers. He is also skilled in reconstructive urology procedures, such as urethroplasty and female urology.
Dr. Patel's dedication to his patients and his exceptional skills have earned him recognition in the medical community. He is committed to providing the highest level of care and treatment to his patients, and his compassionate approach and communication skills make him a trusted and respected physician.
If you are in need of a urologist or transplant surgeon, we invite you to contact Dr. Patel at dr.dhruv.patel@marengoasia.com to schedule an appointment.